Campus Wardrobe Gift Card
SKU: CW-GC-10
Regular price
Sale price
$10.00
Unit price
per
Sale
Sold out
View full details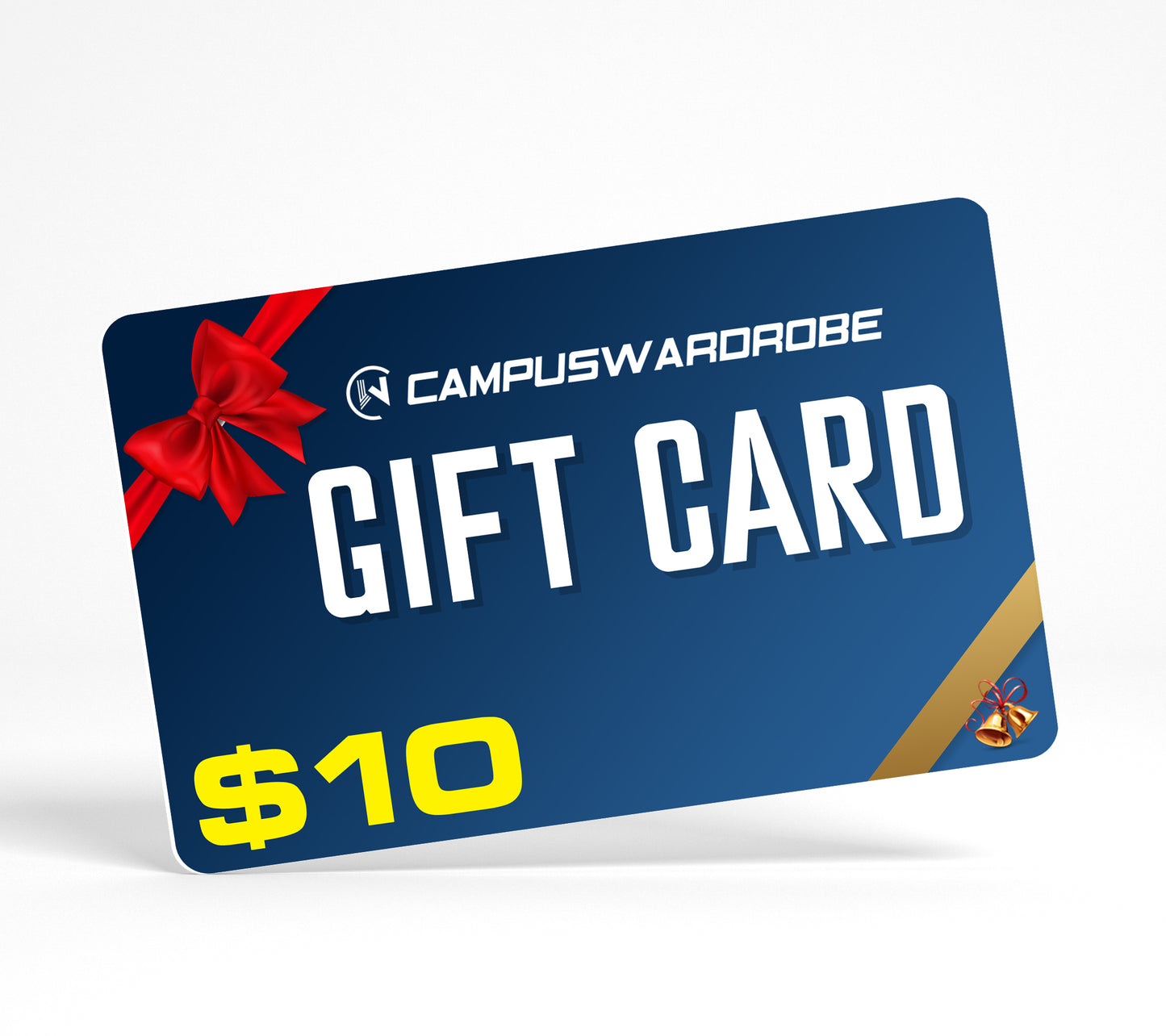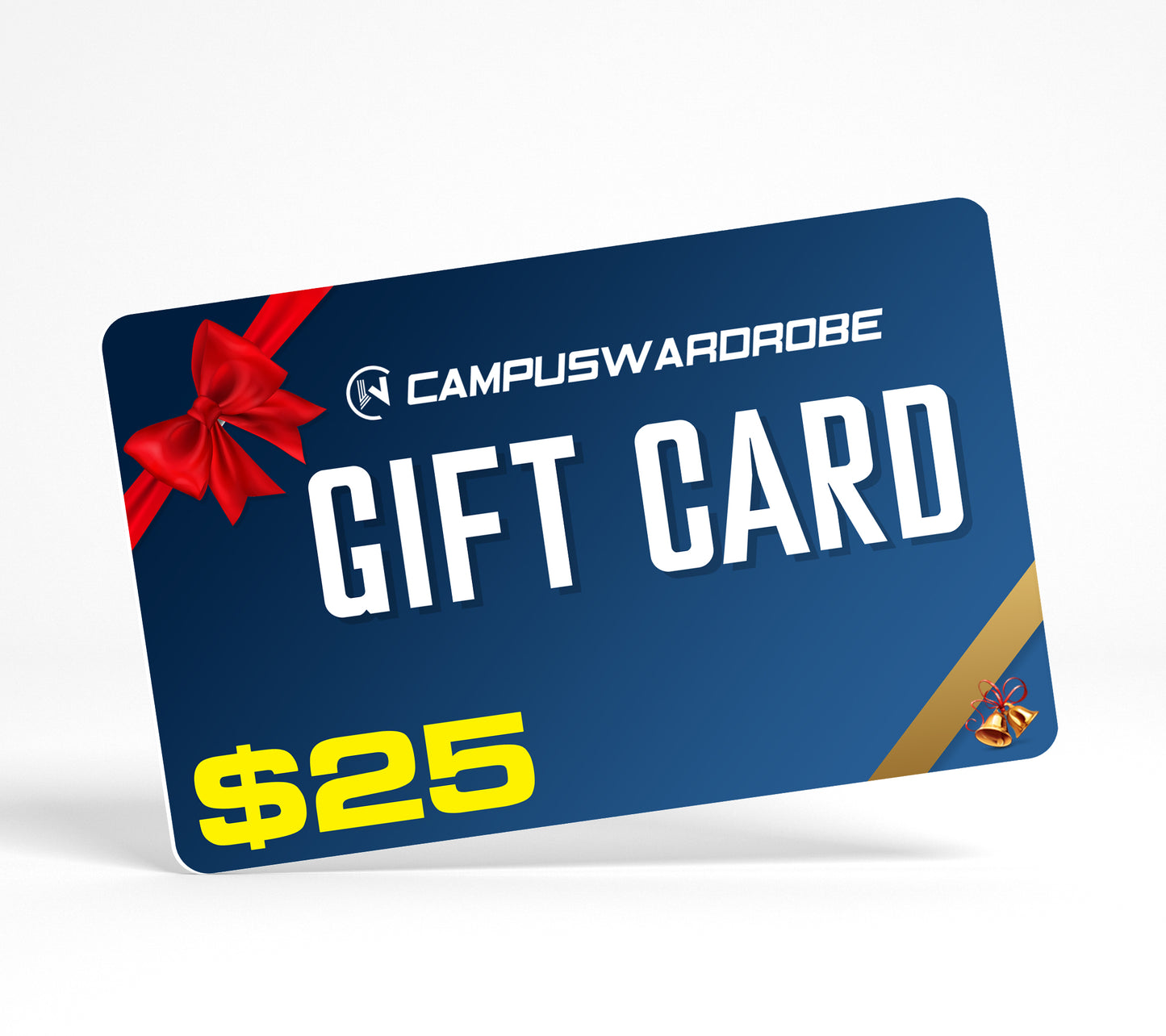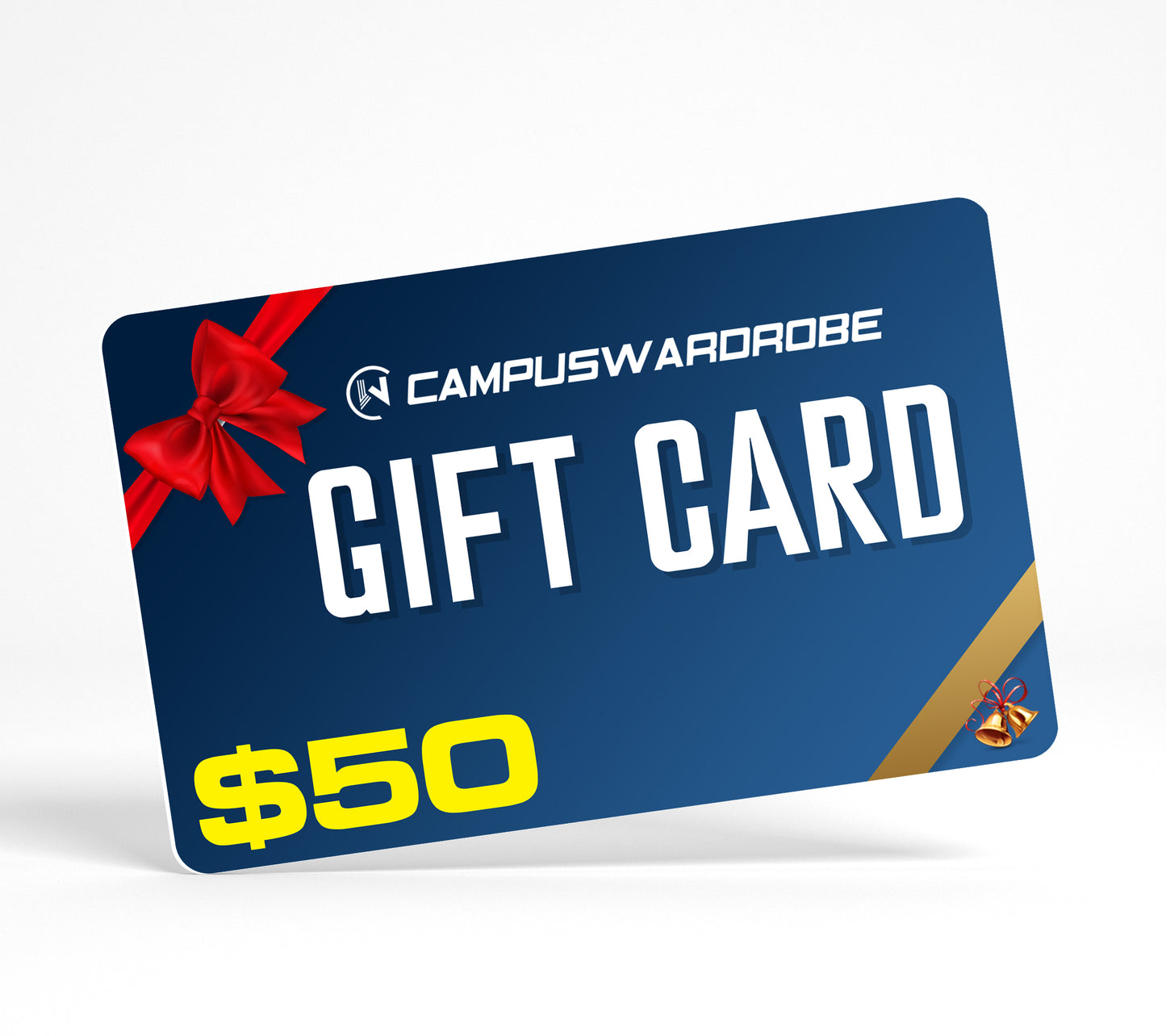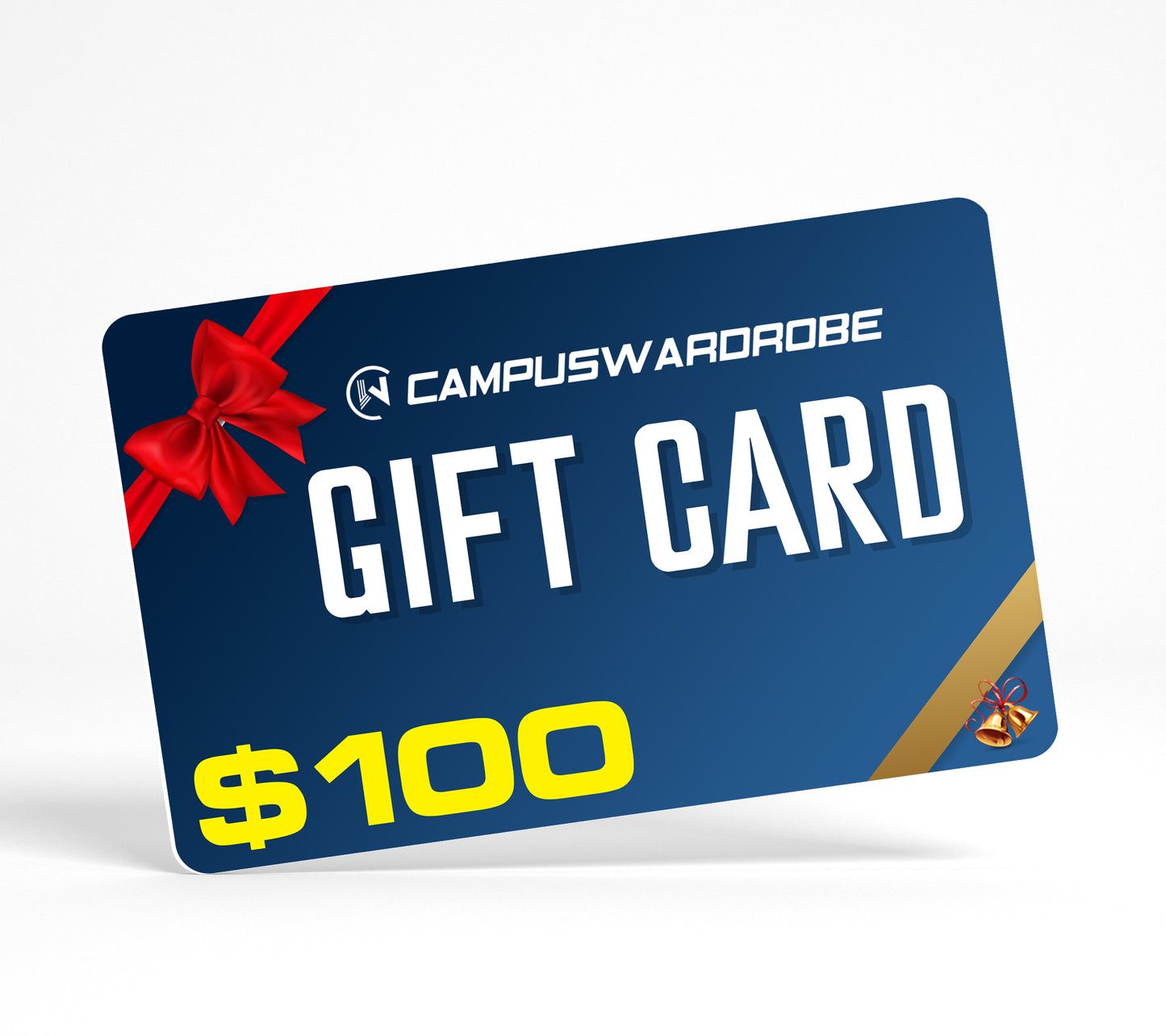 Size Chart
*All measurements are in inches
Description
Give the gift of a Campus Wardrobe Gift Card to a student, family, faculty, or friends! They can shop for their favorite styles, colors and sizes and get free shipping on all orders!
This is an awesome and convenient e-gift card to send students, friends, family, faculty, team members and sports fans!
Make shopping and gift-giving easy with our gift cards!
Instructions:
Order the gift card.
You will get the gift card in your email with a special code.
Forward the gift card email to whomever you wish to give it to. They can use the gift card to buy on our website by entering the code at the Checkout screen.
[Instrumental Uplifting pop music playing]
[Very fast sequence of people wearing various clothing from various Universities]
Campus Wardrobe Logo
Title: Rep Your School
[Slide show of various people wearing clothing from a variety of colleges]
Title: Officially Licensed
Title: Designs
Tiles: For
Title: Students
[Man in a UMASS Alumni tee shirt]
Title: Alumni
Title: Mom
[Woman in a Allegheny Mom tee shirt]
Title: Dad
[A father wearing a grey UMASS Dad tee shirt]
Title: Fast Shipping
[Couple wearing Cal Poly hoodies]
Title: Printed in USA
[Woman sitting in front of a feris wheel wearing a UC Irvine tee shirt]
[Slide show of people wearing college gear turns into Campus Wardrobe Logo]
Title: Campus Wardrobe, shop your school