Emporia State University Hornets Property Foam Trucker Hats
SKU: WR-DTG-1027-423-BLK
Regular price
Sale price
$29.45
Unit price
per
Sale
Sold out
There is a 2-3 business day production time prior to shipping.
View full details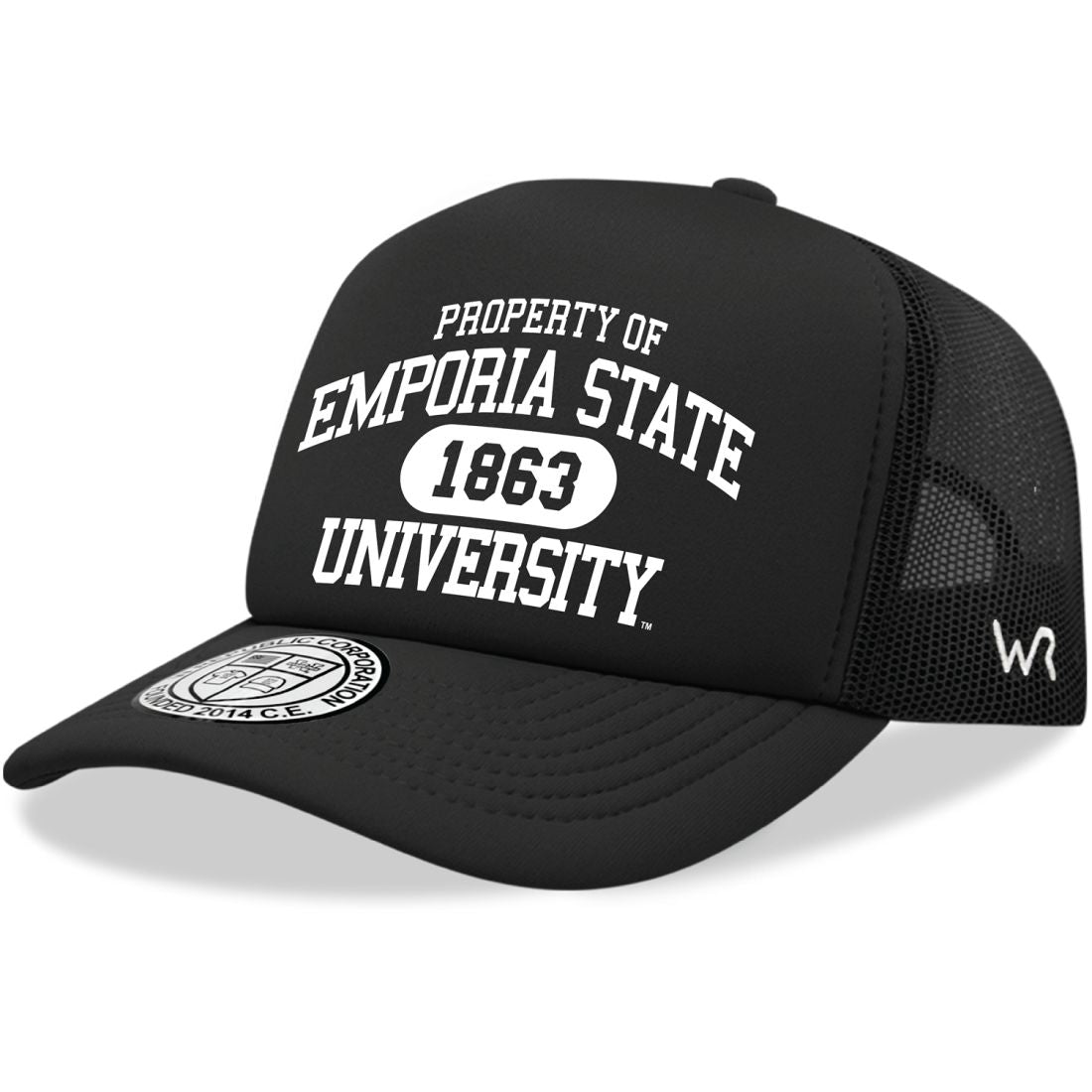 Size Chart
*All measurements are in inches
Description
Emporia State University Hornets Property Foam Trucker Hats
Introducing our new W Republic stylish Property College Cap, designed to make you stand out from the crowd. This cap features a 5-panel foam structure with a curved bill, perfect for keeping the sun out of your eyes. The cap also features a printed property logo with your school name and year established, showcasing your pride.
To ensure maximum comfort, the cap includes stitched ventilation eyelets, an integrated cotton sweatband, and nylon mesh back panels that allow for breathability. Plus, the plastic snapback closure ensures a perfect fit for all head sizes.
The W Republic 5 Panel Property Cap has a sleek and clean design that will complement any outfit. Show off your college or alma mater with your classic trucker hat!
Style: Trucker hat
Unisex Size: One size fits most
Material: Blend of 55% foam and 45% nylon
Structured Design: 5-panel structure is designed to maintain its shape
Curved Bill with 8 rows of stitching across and a removable sticker from W Republic
Hand clean
Built-In Sweatband: Stay cool and dry all day with the integrated cotton sweatband
College Logo Digitally Printed in USA
W Republic Woven Label inside
Officially Licensed by W Republic Apparel
Great NCAA Clothing and Apparel Gift Idea for family members of college students, college graduates, college sports fans, teams, coaches, parents, and friends! Wear your college spirit to campus, family events and sports games. A top college gift for occasions like reunions, Christmas, Father's Day, Mother's Day, orientation, open house, gym, practice, daily wear, holidays, birthdays, and more. Get one for everyone in the fam!
[Instrumental Uplifting pop music playing]
[Very fast sequence of people wearing various clothing from various Universities]
Campus Wardrobe Logo
Title: Rep Your School
[Slide show of various people wearing clothing from a variety of colleges]
Title: Officially Licensed
Title: Designs
Tiles: For
Title: Students
[Man in a UMASS Alumni tee shirt]
Title: Alumni
Title: Mom
[Woman in a Allegheny Mom tee shirt]
Title: Dad
[A father wearing a grey UMASS Dad tee shirt]
Title: Fast Shipping
[Couple wearing Cal Poly hoodies]
Title: Printed in USA
[Woman sitting in front of a feris wheel wearing a UC Irvine tee shirt]
[Slide show of people wearing college gear turns into Campus Wardrobe Logo]
Title: Campus Wardrobe, shop your school
FREQUENTLY BOUGHT TOGETHER